Consumer Ran Services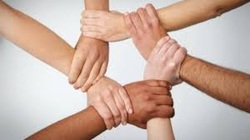 Consumers in our county, state and throughout the country are now helping to change the face of services being provided to them. This is being accomplished by speaking up when things need to be discussed, attending meetings and offering solutions to problems that arise. Consumers now serve on boards and committees working to develop policy, create programs and monitor the services being delivered. Consumers are also becoming service providers themselves. Consumer run services may include self-help groups, self-help centers, advocacy groups, consumer managed businesses and Peer Outreach. All of these programs are run by your peers, people who have also been through the mental health system and understand your feelings.
(I.C.E.) Individuals Concerted in Effort Self-Help Program (609-652-3800 ext 303)
A places where mental health consumers can go to feel safe and relaxed and learn how to plan their own recovery. Self-Help Centers provide an environment of mutual support and empowerment that promotes wellness, which is a state of social, spiritual, mental/emotional, intellectual, vocational and physical health.
See Support Groups Pages
(POST) Peer Outreach Support Teams (609-652-3800 ext 306)
Through 1:1 peer support and the facilitation of groups, Peer Outreach Support Team (POST) members provide education, advocacy and linkage to mental health treatment, housing, entitlements and self-help groups. By acting as positive role models for recovery, POST workers encourage peers to take responsibility for their own wellness.
See Programs & Services
(SCAC) State Consumer Advisory Committee
Consumers from the Southern Region meet monthly to review and advise the Division of Mental Health and Addictions Services as to the services available throughout the mental health system. This allows consumers to have direct impact upon policy making decisions and help shape future program expansion.
(COMHCO) Coalition of Mental Health Consumer Organizations (973-778-7361)
Consumer groups throughout NJ have joined together to create COMHCO, a consumer advocacy organization.
(NAMI)- National Alliance of Mental Illness Atlantic County Chapter (609-927-0215)
These are self-help groups run for families dealing with mental illness in their families. Groups provide education and support to their members. Additionally, groups work together on advocacy issues and system improvements.