Crisis Intervention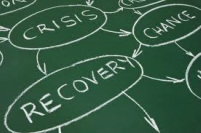 Crisis services are where you go if you feel that you need to be hospitalized to help you become stable again.
~
Psychiatric Intervention Program (PIP)
609-344-1118,
the screening center for Atlantic County.
Located in the Emergency Center of AtlantiCare Regional Medical Center City Campus, Atlantic City
24 hours a day, 7 days a week
Provides evaluation and appropriate referral for clients to outpatient mental health services or inpatient treatment.

Can provide telephone referral, support and guidance
~
Adult Intervention Crisis Services (AIS)
866-750-6612,
services are available to residents of Atlantic County who are 18 or older.
Atlanticare Behavioral Health Services (1601 Atlantic Ave. Atlantic City, NJ 08401)

Offers comprehensive, short-term behavioral health services to adults who are undergoing significant emotional or psychiatric distress and are in need of immediate intervention.

Alternative to emergency room treatment when the adult is not in danger of hurting himself/herself or others.
~Can
always
dial
9-1-1
if there is an immediate crisis