Family Support Services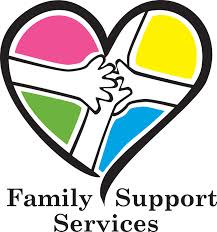 Intensive Family Support Services:
Families of persons who have mental illness need support, education and an increased understanding of the illness. Intensive Support Services to Families was created by the Division of Mental Health Services, as a program designed to offer all family members, education regarding the illness and the system, support in dealing with the illness and advocacy services to assist in helping obtain needed services.
Mental Health Association in Atlantic County
4 E Jimmie Leeds Rd. Ste. 8
Galloway, NJ 08205
609-652-3800 ext. 301
Christine Miller
Family Support Groups:
These are self-help groups run for families dealing with mental illness in their families. Groups provide education and support to their members. Additionally, groups work together on advocacy issues and system improvements.
Mental Health Association in Atlantic County
609-652-3800 ext. 301
NAMI -Atlantic Chapter
609-748-9558